Me Time
---
---
I cast my mind back to when 'me time' included
Booking into a salon where hairy bits were denuded.
Now I balance with one leg on the side of the bath,
And attack vaginal fuzz whilst my kids point and laugh.
It was a time of self-indulgence, of browsing round shops,
With relaxed eating and drinking punctuating the stops.
Now it's a time to buy tampons and bread and dog food,
And some crumpets if I'm in an extravagant mood.
I used to meander round stores, try on clothes at my leisure,
Sift through sales racks galore to find some hidden treasure.
Now with kids in my wake, I don't even remove socks,
And keep my jeans round my knees whilst I'm pulling on frocks.
I vaguely recall times of sitting in a hairdresser's chair,
Choosing colours and styles that would best suit my hair.
Now I 'DIY' in the shower whilst my toddler pokes my boobs,
And urinates on my feet whilst he's pulling my pubes.
Once upon a time a lie-in meant getting up at eleven…
Now I lay trying to doze after being woken at seven;
Listening to chaos, arguments and the TV blaring,
The shouting and screaming and cries of 'not sharing'.
'Me time' was simple pleasures like savouring a meal,
Without offspring hovering around, spying morsels to steal.
I used to choose from a menu what I actually wanted to taste,
Not just selecting whatever can easiest be eaten in haste.
We went out of an evening and drank until dawn,
Now that's the time I'm head-butted awake with a groan.
We used to have sex at our leisure without any discretion,
Now in tactics of stealth we'd teach SAS teams a lesson.
I can't even remember the last time I pooed on my own,
Without someone telling tales or having a moan,
Or needing a wee desperately and performing a dance,
With no qualms of ejecting me without backward glance.
At one time I had a bath with candles and bubbles,
Now my kids sit and thrutch whilst regaling their troubles.
It goes without saying that I wouldn't change a thing,
Nothing compares to the joy and laughter kids bring.
But just occasionally I can't help but dream and reminisce,
How real 'me time' felt and how it was absolute bliss 🙂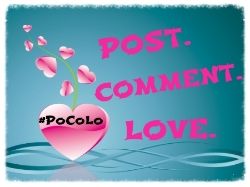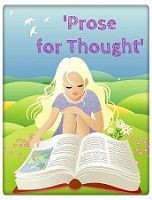 Tags:
'me time'
,
children
,
humour
,
poetry
,
pooing
,
shopping
,
toddler