Our House
---
---
In our house there's always:
Boy bits on display.
Piles of folded clothes.
Toys on the floor.
Copious cuddles.
Odd socks.
Something lost.
Chaos.
Laughter.
A full washing machine.
A fridge full of 'artwork.'
A full bin.
Full hearts.
Non-matching plates.
A plug with no chain.
Wee spills around the toilet.
Praise.
Impatience.
Distractions.
Interruptions.
Fun.
Sibling rivalry.
Arguments.
Rough and tumble.
Security.
Too much climbing.
Too much shouting.
Not enough cleaning.
Singing and dancing.
Piles of paperwork.
Appliances breaking.
Bulbs expiring.
Time to play.
Threats of early bedtimes.
Bribes to eat tea.
Patience tested.
'Please' and 'thank you'.
TV blaring.
Dog barking.
Questions repeated.
Honesty.
Slopped water.
Muddy footprints.
Spilled drinks.
Respect.
Fighting.
Crying.
Tantrums.
Tickling.
Children asking for food.
Animals pestering for food.
Adults craving wine.
Togetherness.
An aroma of farts.
Lego.
Debris under the settee.
Acceptance.
Doors slamming.
Ceilings shaking.
Taps running.
Happy chatter.
Shouts of 'Be quiet!'
Pleas to 'Play nicely!'
Insistence to 'Share!'
Daily doses of  'I love you'.
Sarcasm.
Not enough time in the day.
Frustration.
Contentment.
Toys without batteries.
Toys missing parts.
Not always enough sleep.
Always enough love.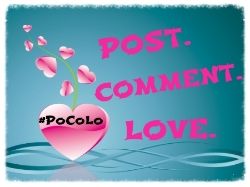 Tags:
children
,
Madness
,
our house